Share On Social!
We had the good fortune of connecting with Dr. Jose Marquez, PhD and we've shared our conversation below.
Hi Dr. Jose, what was your thought process behind starting your own business?
The thought process behind starting the Georgia Latino Film Alliance. https://galiff.org/the-alliance/ (GALFA) stemmed from the recognition of a need within the local community. The film industry in Georgia, was experiencing rapid growth, generating approximately $4.4 billion in 2022. However, it became evident that the Latino community was not adequately represented and benefiting from this thriving industry.
The founders of GALFA Yvette Moise, Michael Owens and myself , aimed to address this disparity by developing a platform to nurture and empower the next generation of Latino and African American filmmakers in Georgia. They sought to provide opportunities and resources for aspiring filmmakers within the community, encouraging them to pursue their creative aspirations and have their stories heard. The organization also aimed to advocate for Latino representation in the film industry, emphasizing that Latino stories are important and deserve to be told. In 2011, driven by a desire to make a positive difference in their community, GALFA was established as a means to bridge the gap and create opportunities for Latinos in the Georgia film industry.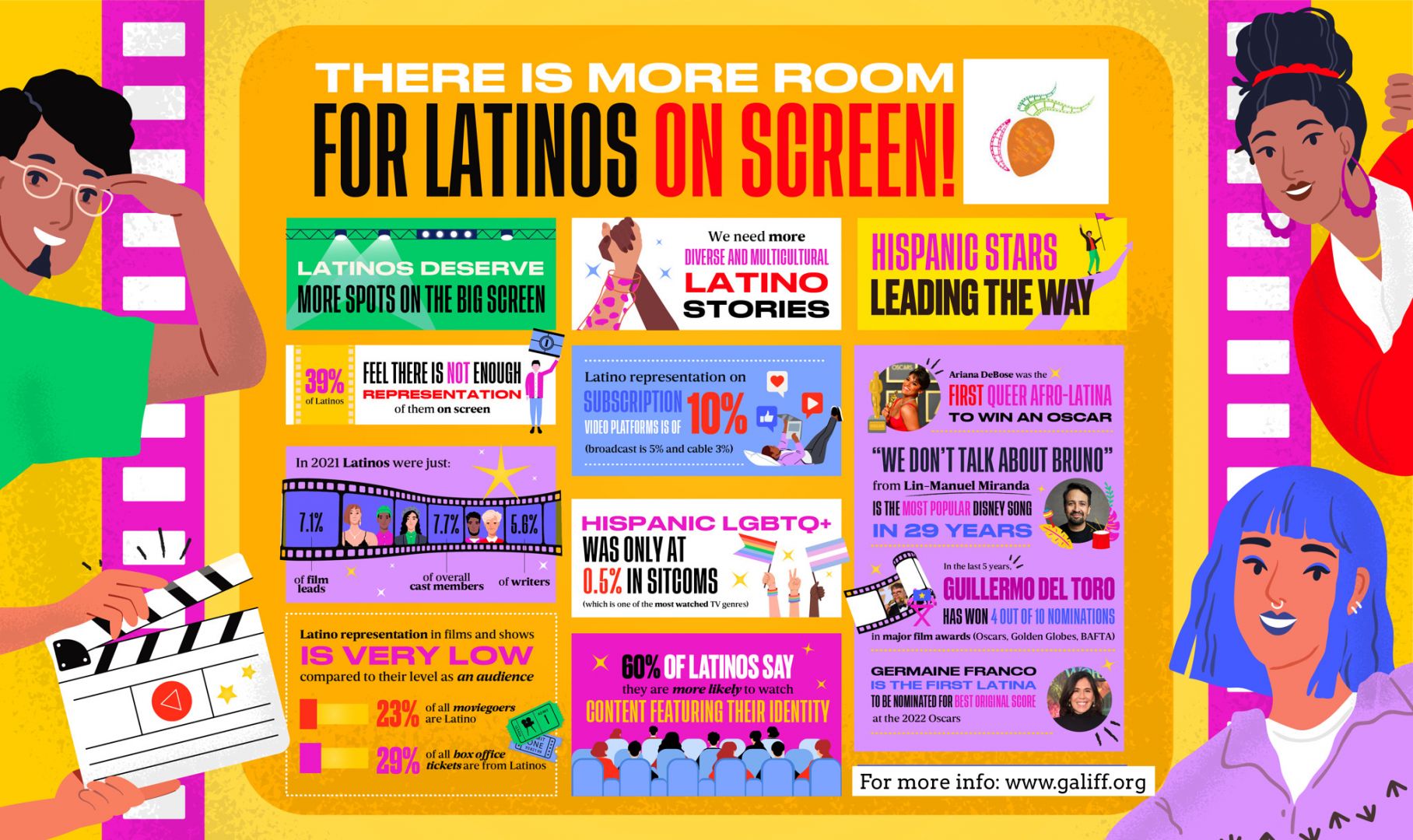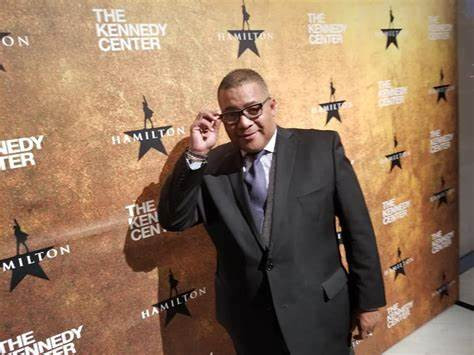 Can you give our readers an introduction to your business? Maybe you can share a bit about what you do and what sets you apart from others?
What sets GALFA (Georgia Latino Film Alliance) apart from others is its commitment to developing the next generation of Latino filmmakers in Georgia above the line and below the line. Developing writers, directors and executives and advocating for Latino representation in the film industry. GALFA aims to bridge the gap and provide opportunities for the Latino community to be part of the flourishing film industry in Georgia. Through its programs, resources, and advocacy efforts, GALFA strives to ensure that Latino voices and stories are heard, recognized, and celebrated in the film industry. #latinostoriesmatter
Getting to where we are today involved a combination of passion, hard work, and overcoming challenges. GALFA's founders and members have faced obstacles such as limited resources, lack of representation, and systemic barriers. However, our determination and vision propelled us forward, allowing us to establish GALFA as a platform for change and empowerment.
Along the way, GALFA's journey has taught us many important lessons. We have learned the significance of community support, the power of storytelling, the importance of collaboration, and the resilience needed to overcome obstacles in pursuit of our mission. we believe in the value of networking, partnerships, collaboration and advocating for underrepresented BiPOC communities.
In 20 years, we want to be remembered that we were committed to creating a more inclusive and diverse film industry. That we strived to amplify Latino voices, stories, and perspectives, recognizing the importance of representation on and off the screen. GALFA's story is one of empowerment, advocacy, and the belief in the transformative power of film. By fostering the next generation of Latino filmmakers and advocating for their community, GALFA aims to make a lasting impact on the film industry and society as a whole.
Any places to eat or things to do that you can share with our readers? If they have a friend visiting town, what are some spots they could take them to?
If my best friend was visiting Georgia for a week, here's amy itinerary to show them the best time:
Day 1: Arrival and Exploration of Atlanta
Start the trip by exploring the vibrant city of Atlanta.
Visit the Ponce City Market rooftop for great views, games, food, and drinks.
Explore the trendy Atlantic Station area,
Go shopping at Phipps Plaza
Day 2: Nature and Culture
Spend the day at the Atlanta Botanical Garden, strolling t
hrough beautiful gardens and experiencing their seasonal exhibits.
In the evening, catch a show or performance at one of Atlanta's renowned FOX theaters or go to a concert Gas Soth Arena.
Day 3: Historical and Outdoor Adventure
Take a day trip to Stone Mountain Park, where you can hike to the top of the mountain for stunning views and explore the park's attractions and activities and watch the fireworks and drone show.
Enjoy a picnic or outdoor barbecue at one of the park's designated areas.
Day 4: Iconic Atlanta Experiences
Visit the World of Coca-Cola museum to learn about the history and taste various Coca-Cola products.
Explore the Georgia Aquarium, one of the largest aquariums in the world, and get up close with marine life especially the whale sharks.
Day 5: Cultural a
nd Culinary Delights
Explore the diverse neighborhoods of Atlanta, such as Little Five Points or Decatur, known for their unique shops, restaurants, and art scenes.
Indulge in a variety of cuisines, from Southern comfort food to international flavors.
Day 6: Gwinnett County Exploration
Visit Gwinnett County
, located northeast of Atlanta, known for its parks, nature walk, shopping, and dining.
Explore the Gas South Arena and Center, which hosts concerts, events, and performances.
Day 7: Final Day breakfast n Buckhead and off to the airport.
Who else deserves some credit and recognition?
JI have been Very fortunate to have been surrounded by numerous mentors throughout different periods of his life. These mentors have all played a crucial role in shaping my career and providing valuable guidance and life lessons.
One influential mentor was Ralph Mercado, CEO of RMM Productions, who introduced him to the entertainment industry and made me enroll in the DGA internship program. Another mentor, Sonny Vargas of Sony Tropical, taught him about the role of an A&R agent and exposed him to talents like Luis Enrique and The Miami Sound Machine.
I am an engineer so i was lucky to work with Sol Trujillo at Frontier and Orange provided another mentorship opportunity for me, He was the first Latino CeO in a fortune 500. Additionally, meeting Emilio and Gloria Estefan left a lasting impact on his career as they showed me to work hard and not let any obstacles stop me..
Among the mentors who shaped him into a nonprofit leader were George Herrera, the CEO of the United States Chamber of Commerce, and Guarione Diaz, the CEO of the Cuban National Conference without their support I learned to stand up for my community and to not let any injustice go unaddressed.
However, perhaps the most inspiring mentor in Jose's life was his mother, Herminia Marquez, who consistently encouraged him to strive for greatness, showed me to work hard and reach for the stars.
Website: https://galiff.org
Instagram: https://www.instagram.com/galatfilmfest/
Linkedin: https://www.linkedin.com/in/georgia-latino-film/
Twitter: https://twitter.com/GaLatFilmFest
Facebook: https://www.facebook.com/GALATFILMFEST